Savings Accounts
ASECU offers great rates to help your savings grow. Options include Regular Share Savings, Holiday and Travel Club Accounts, and Money Market Savings Accounts.
Holiday/travel Club
Add an ASECU Holiday Club account or an ASECU Travel Club account to start saving for important events. Make saving easy by sending an automatic payroll deduction for any amount directly from your paycheck. Funds are conveniently transferred to your regular savings account to give you immediate access to your money.
Transfer funds online, shop using your VISA Debit card or stop at any of our convenient locations for cash.
$5.00 minimum to open a savings account, $1.00 minimum to earn on Holiday/Travel club accounts. $100.00 minimum to earn dividends on a savings account. Travel Club transfers June 1st. Holiday Club transfers November 1st.
Money Market Savings
Open an ASECU Money Market Savings Account to help your money grow! Deposit a minimum balance of $2,500.00 and you may withdraw three times per month maximum. You may choose to make payroll deductions directly into your ASECU Money Market Savings Account to maximize your savings!
Minimum balance is $2,500 for a Money Market Savings Account. See Rate Schedule for details on account minimum, yields and rates.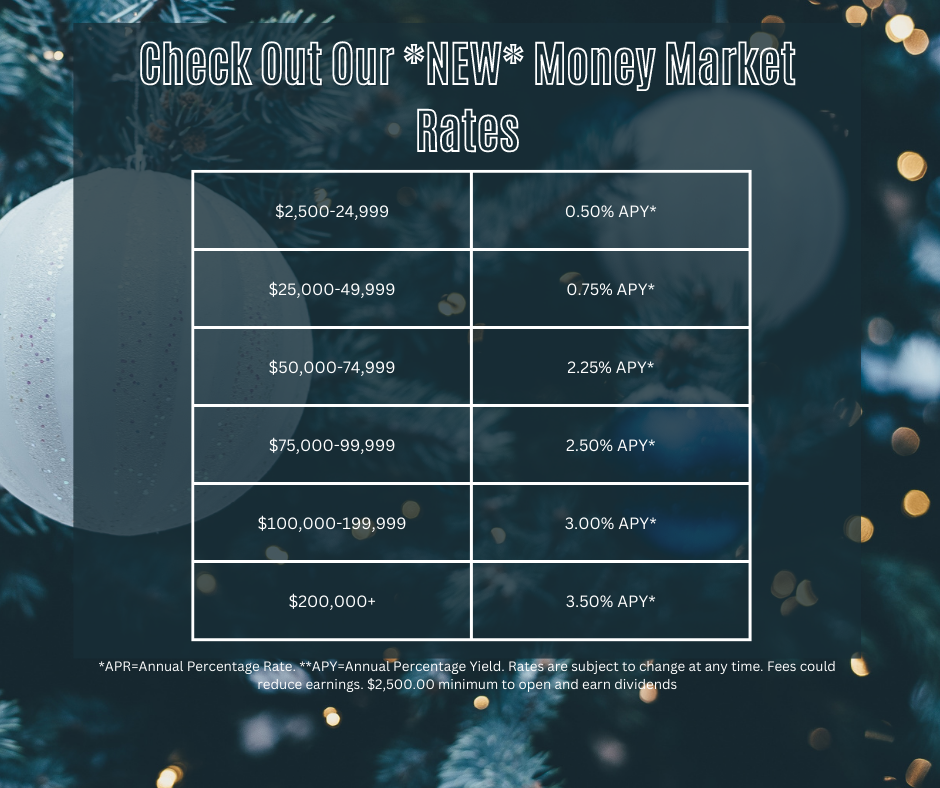 Go to main navigation