The ASECU MasterCard Belongs in YOUR Wallet!
Keep your money local with an ASECU MasterCard. Our card offers the lowest rates around (we checked!) and benefits unmatched by our competitors. Increase your purchase power and invest in your future with an ASECU Mastercard today!
APR as low as 9.99%*
25-Day Grace Period
No Balance Transfer Fee
No Annual Fee
No Over-Limit Fee
ScoreCard Rewards
Reward Yourself with ScoreCard Rewards
ASECU MasterCard has ScoreCard Rewards! Earn 1 point for every $1 in net retail purchases. Redeem points for merchandise, cash back or travel benefits.
Access your Credit Card Account 24/7 with eZcardInfo
Once enrolled with eZcardinfo.com, this convenient online resource allows you to view statements and make payments on your ScoreCard Rewards MasterCard Credit Card anytime, from anywhere—24 hours a day, 7 days a week. Go to eZcardinfo.com, click on enroll, follow the easy steps and your account information will immediately be at your fingertips.
SecureCode for enhanced security with online shopping
Mastercard SecureCode is a private code for your Mastercard account that gives you an additional layer of online shopping security. Only you know what your code is — merchants aren't able to see it.
Learn More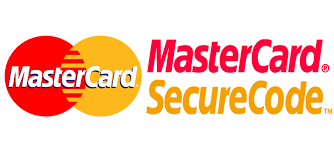 Use ApplePay or Samsung Pay with MasterCard
Use your ASECU MasterCard with iPhone or Samsung Galaxy phone for the easy, secure, and private way to pay. You can use Apple Pay or Samsung Pay in stores without swiping your cards and in apps without entering payment and contact information. Just pay with a single touch of your finger using Touch ID.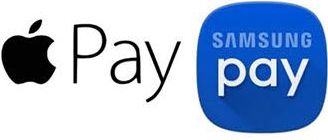 Get more buying power with a MasterCard Credit Line Increase
Already have an Associated School Employees Credit Union MasterCard and need additional buying power? You can request a credit line increase by completing the MasterCard Credit Line Increase Form, in person at your local branch or by calling us at (330)792-4000.
Travel Advantage
Travel Advantage is a package of services and benefits provided to our valued card holders at no additional charge. Benefits include: medical assistance, payment card registration, hotel burglary reimbursement, auto rental & luggage insurance, travel reservation service, lost luggage locator tag, auto rental discounts, concierge service, lost key return system and more!
SecureLOCK Equip
Convenience and security at your fingertips! With the SecurLOCK Equip app, you can easily switch your ASECU MasterCard on and off for time-based limits or full stop, set spending limits, set location-based controls, set merchant-type controls, and more. Download the free SecureLOCK Equip app - the ultimate in security for your MasterCard!

Learn More
MasterCard Fraud Protection
We already protect your account by reviewing activity after transactions are approved. We attempt to contact you if a transaction falls outside of your normal spending pattern. As criminals become more sophisticated, protecting your account during the transaction could prevent additional fraud at the merchant. In some instances you may be declined at the merchant if the activity is considered extremely suspicious.
With a simple call to MasterCard Customer Service at 1-800-237-6211, we'll validate the transaction and allow you to continue shopping immediately. You may also receive a text message from the MasterCard Fraud Department directing you to reply Yes if the transaction is authorized, or No if it is not. Please add your cell phone number to your credit union account to receive important fraud alerts via text. We hope you enjoy the peace of mind that comes with knowing your card carries the latest state-of-the-art security features.
To report a lost/stolen MasterCard after credit union business hours, call 1-800-299-9842.
**Due to COVID-19, MasterCard is experiencing longer than normal wait times**
Should I transfer my credit card balances?
You might realize significant monthly interest savings by transferring your higher rate credit card balances to a lower rate credit card. Use this balance transfer calculator to help determine those potential savings.
MasterCard Rate and Interest Charges
*APR (Annual Percentage Rate) for qualified borrowers. Contact the credit union at 800-77-ASECU for complete details.
Go to main navigation